All kayak and stand up paddle board rentals are only allowed to be used in the following boundary area, between the white buoys and the beach. Outside of the area is shallow reef and waves.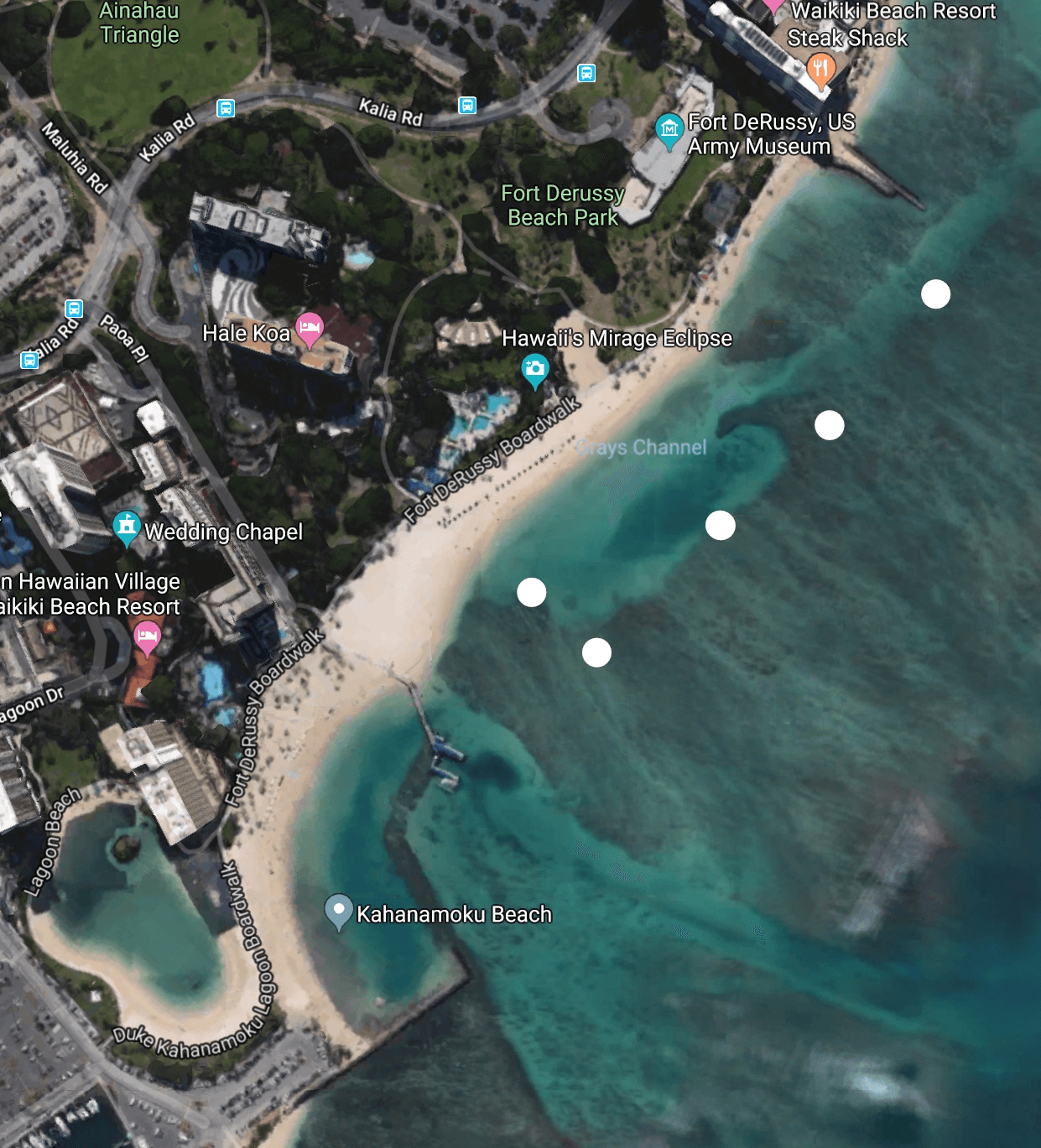 The area is a large rectangle in front of our beach stand. The boundary area is to keep customers safe from waves and shallow reef. If you exceed the boundary our staff will pursue you, and you'll be fined $100 per occurrence.
The boundaries are mandatory for all rentals regardless of the skill, experience, or competency of the customer.